So you guys know that CAUGHT IN CRIMSON is book one in my new Spellbinding series. Witches finding love and fighting evil is a hella fun story to tell. But I wanted to talk about some of my other favorite PNR and UF series! These books are the reason I wanted to write a series, because they made me fall in love with the world and want to chase them through it to the end!
by JR Ward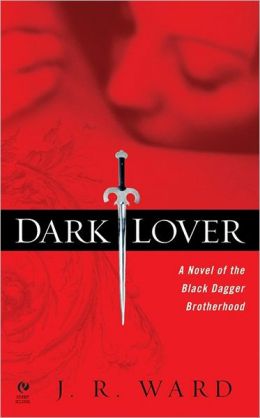 I fell in love with Wrath, and Rhage, and Zsadist, and the rest of the Brothers a long time ago. I'll be honest, I've probably read the series through book seven about 10 times at least so far. I skip the parts about the lessers, and go straight for the sexy vampires.
Why do I love this series?
Strong, flawed characters
Incredible conflict
Men I can fall in love with
And satisfying endings.
by Jeaniene Frost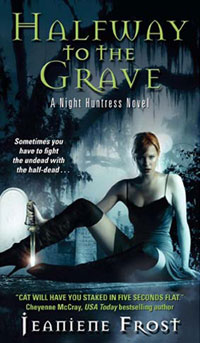 Ah, Cat and Bones. I LOVED the first few books in this series, but then I had to stop reading, but that's because of my brain. In this series, I discovered a problem (for me.)
I love books that follow a group of people. I prefer subsequent books in a romance series to tell the love story of another couple related to couple #1. In a series like this, about three books is all I want to do. The reason for this is simple. I want my HEA. In the case of a series like this that only follows one couple, after too many books, I feel like I've been in a tennis match.
They're together!
They're not. Bummer.
Wait! Together again!
Dammit, where'd you go, Bones?
Justaminute! Back together!!
Ohfortheloveof GOD.
See what I mean? But I know I'm in the minority here. If Iwasn't, then soap operas wouldn't exist. And many romance series with TRILLIONS of fans wouldn't exist.
BUT, I do love this series. And this is why.
A. HUGE conflict.
B. A badass guy that I totally fell in love with. Ah, Crispin.
C. Did I mention that the sex was INCREDIBLE?
3. The Sookie Stackhouse/Southern Vampire Series
by Charlaine Harris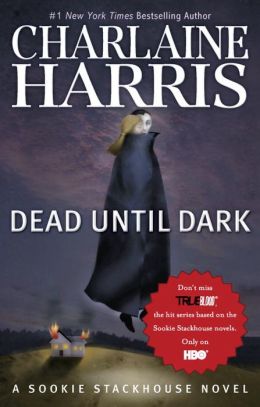 I read these books so long ago, but I still think of them fondly! I'm happy to say that I got at least five other readers hooked on Sookie.
But, Sookie has the same caveat that Cat does above. Poor Sookie. She's so virginal in the first, oh, 5 books, and then you're like "wait. She kind of has done about eleventy-billion guys now."
Oh well.
I don't really consider these romances, though they do sometimes have romantic elements. But I do love the series. And this is why.
A heroine I can relate to (for the first 7 or 8 books, anyhow)
SEXY guys that are easy to fall in love with
A unique setting, one that takes on characterization of its own
A complex world that keeps changing and growing
I've tried to analyze what elements I like (and don't like!) from my favorites above, and really execute them in the Spellbinding world. It's important to me to make this series a world that readers will love and relate to, and hopefully read for years to come! That's my measure of success. I don't want these books to be a one-time read. I've read the books I own from the series above multiple times. And that is how I measure a good story.
So what do YOU think? What elements of a series are most important to you? And what are your favorites? LMK below!